There is not one diet that works for
everyone.
I've lost 185 lbs naturally after struggling with my weight for most of my life. I will teach you the tools you need in order to transform your life!
Being healthy doesn't have to be 

hard!
Learn from someone who has been 

there!
Join my mailing list and receive Tame Your Inner Critic Guide as a

FREE gift!
It's rare for anyone to get 30 minutes to explore their wellness goals with a trained professional. As an Integrative Nutrition* Health Coach and ACE Certified Health Coach, I create a supportive environment that enables you to articulate and achieve your goals. Throughout my education, I have been exposed to the most cutting-edge dietary theories and studied highly effective coaching techniques to help you find the right lifestyle that works best for you.
Why should you listen to me?
Because I've been there!
I struggled with my weight for most of my life.

I created a healthy lifestyle for myself and lost 185 lbs naturally (no surgery, drugs, shakes, etc)!

My journey inspired me to pay forward what I had learned so I became an Integrative Nutrition* Health Coach, ACE Certified Health Coach, and Transformation Specialist. Read more about my story here.
YOU have the power to transform your life too!
Could one conversation change your life?
Schedule your

FREE

Transformation Discovery consultation with me today!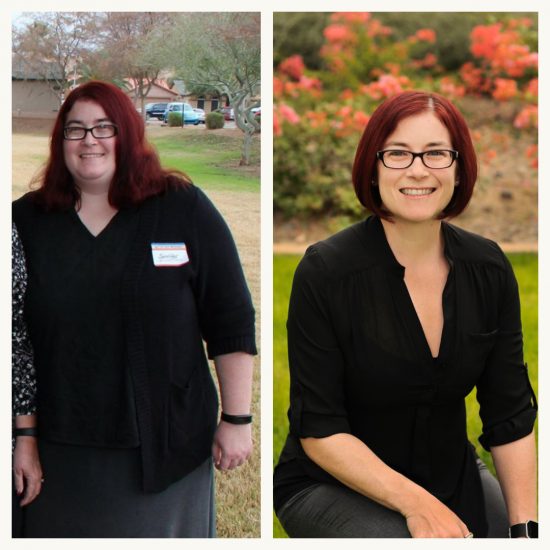 Testimonials
What My Clients and Others in the Industry Are
Saying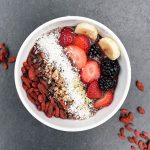 Before the Master Your Mindset program, I was at the point that I did not care what I was eating, how bad it was for me or what it was doing to my body. Although I continued to test my blood sugars every day, they were going up and up because I was eating so much sugar everyday. I was hiding it from the people that live with me: eating during the day while they were at work.I went to the doctors for my 6 six month checkup and my A1C had gone up almost 2 points in six months. I asked my doctor to give me six more months before he changed any medicine I was already taking. He agreed.
That's when I signed up for Jennifer's free one week class. She was so inspirational and kind and helped answer all the questions people had. That's when I decided to sign up for the 2 week Master Your Mindset program. Right away I changed little things and watched Jennifer's webinars and she was great. She's been were I am. She knows the struggles. She seems genuinely ready to help anyone that asks. I was so inspired I have ordered her 2 DIY classes and am just getting started with them. I can't wait to see how far I can go.
LG
/ Participant of Master Your Mindset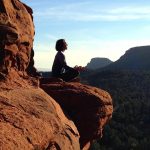 "If you want an excellent health coach who can help you learn to eat healthy and lose weight, I highly recommend Jennifer McKee. She has lost the weight herself and she is educated in what good healthy nutrition is and what it isn't. She cares about her clients and gives them the attention needed to change their eating habits and lose weight.You can read her remarkable transformation story in the April 2018 edition of Women's Health magazine. Jennifer is very thorough and dedicated to healthy eating and to helping others transform their health too."
CM
/ Participant of Unlock the Thinner & Healthier You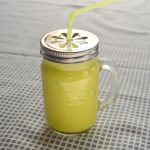 Jennifer is amazing! She not only gives you the tools you need to succeed but also helps you stay on track. I'm currently down 24 pounds and 18 inches by using her techniques.
TG
/ Private Coaching Client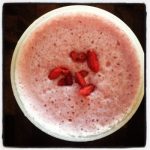 Jennifer's guidance and practical advice have been such a great part of my own weight loss journey and in meeting my goal of losing 50-lbs. Her counsel continues to motivate me in maintaining that goal. Thanks so much for your support and encouragement Jennifer!
AT
/ Participant of Breakthrough to the New You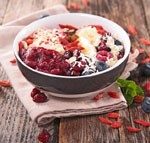 There are so many positive things to say about Jennifer, I don't know where to begin. So I'm going to focus on how she helped me really realize that I am NOT being selfish to put my health needs first!!! I've struggled with weight for over 30 years and have tried any diet you can name without success. I took an online class with Jennifer because I felt connected to her and her story about struggling. She actually found a way to finally help me understand that nothing will change until my mindset changes and that it is ok to put ME first! She set me up with a sound foundation to start building a new healthy life. I've lost over 60 lbs already and still going!!!! I highly recommend that if you are struggling reach out to Jennifer today!! Find joy in the journey!
LJ
/ Participant of Unlock the Thinner & Healthier You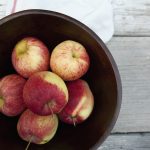 Jennifer's compelling personal story of weight loss gave me great impetus to get started with my own program. She has been consistently informative, sympathetic and encouraging over the time I have been working with her. Her clean food recipes, tips about mental attitudes, and availability for questions are exemplary. When it comes to losing weight and feeling better both physically and mentally, Jennifer is an absolute fountain of knowledge. I highly recommend her.
BC
/ Private Coaching Client and Participant of Online Group Programs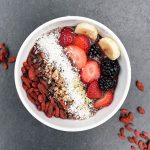 Before the Unlock the Thinner Healthier You program I was stuck in an unhealthy eating rut and frankly in denial that what I was eating was good for me. After this program I see clearly that I was using and eating too much sodium for starters. Through this program in 6 weeks I have lost 19 pounds and my cholesterol went from 220 to 209. I would recommend this program to everyone! The value is priceless! And you are worth every penny!
SR
/ Participant of Unlock the Thinner & Healthier You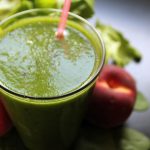 The Unlock the Thinner & Healthier You program has changed the way I SHOP, COOK, EAT and live. If you would have told me when I began this program that "I would be trying new foods and my craving for MILK CHOCOLATE would go away", I would have said, "You are CRAZY!!" But, I am here to tell you that they are not crazy! "TRUST THE PROGRAM!!" IT WORKS!!
Jennifer gives you the tools YOU need to accomplish your goals, it's up to you to implement them. Jennifer helps you along the way with any questions you have, and is available to you!!
If you are wanting to lose weight...get healthy...make a LIFETIME change, Jennifer will be able to guide you. Not all "diets" work for everyone. But...this is NOT a diet, so it will work for you, your spouse and family! TRUST THE PROGRAM, you won't be disappointed!!
SH
/ Participant of Unlock the Thinner & Healthier You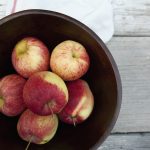 Jennifer is very knowledgeable in foods and health and has proved it with her life experiences. Jennifer was able to help me work towards my goals by teaching me to make healthier choices. I recommend Jennifer's program to anyone who wants to learn how to lose weight the healthy way.
GJ
/ Private Coaching Client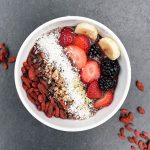 Jennifer is caring and wise and has helped make me more aware of my choices. She helped me learn how to set small attainable goals and the importance of committing to these small goals.
MW
/ Private Coaching Client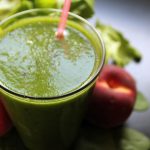 Jennifer is an amazing inspiration! Her guidance during my weight loss journey has been invaluable. After years of trying multiple diets and seeing no long-term success, Jennifer finally taught me how to focus on the right things. In addition to extensive nutrition coaching, she also showed me how to focus on my WHY, how to set realistic expectations, and how to trust and respect myself again.Jennifer is an incredibly personable and supportive coach. I never felt bad about myself or embarrassed during our conversations. It's also encouraging that she's been in the same situation herself so she completely relates to all the struggles.
My time working with Jennifer was a wonderful learning experience that resulted in a healthier and happier lifestyle.
TS
/ Private Coaching Client
Jennifer was a huge help in starting my journey of getting healthy. I have learned such great information about nutrition and healthier options that I had no idea were out there. She took away any feelings of being overwhelmed by teaching clearly and always willing to offer suggestions and answer any questions I had. She is great at empowering people to find the positive! She gave me the tools I need to start believing in myself again. So grateful to have found her program!! Highly recommend.
JS
/ Private Coaching Client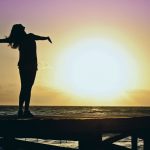 Jennifer has a lot of knowledge about nutrition, healthy lifestyle and how to move away from diet-thinking. I really like how setting small achievable goals and turning them into habits has helped me turn my bad eating habits around and even lose a few pounds.
MS
/ Participant of my Unlock the Thinner & Healthier You online group program
Jennifer does a wonderful job coaching us to believe in ourselves and educating on us on how to become healthier. I hope I can take what I have learned and start applying them to myself, once I make time for myself. I love what Jennifer is doing to help others to become successful in making a lifestyle change, which will extend the quality of the life we each have been given.
VC
/ Participant of my Breakthrough to the New You online program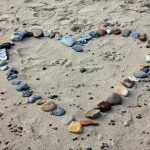 Jennifer's "Eat Your Way to Good Health" program has given me valuable tools to use on my journey. She's helped me to shift my focus from losing weight to becoming healthier. With her holistic approach and practical suggestions, the weight loss will come!
MM
/ Participant of my Eat Your Way to Good Health online program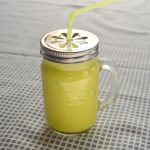 As a result of participating in Jennifer's Breakthrough to the New You online program, I am now able to set reasonable short and long term health goals, and to discard the diet mentality that has kept me from changing my life. I no longer think in all-or-nothing terms and have forgiven myself for my past transgressions. Changing one's mindset is very liberating. I'm excited to see where my journey will take me.
TF
/ Participant of my Breakthrough to the New You online program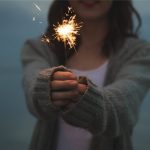 Before Jennifer's Eat Your Way to Good Health online program I was letting my emotions dictate what I ate and when I ate. Through the Eat You Way to Good Health Program I am using the techniques and tips offered to gain control over my emotions and making much smarter food choices. I just love the victories I am experiencing for the first time in a long time! Thanks Jennifer for your guidance. You truly are making a difference in my life.I'm not taking shortcuts with my weight loss and my mind games are less and less. Thanks to coaching from Jennifer McKee. My body doesn't even want the junk anymore. I'm craving foods that are good for me. Thanks to Jennifer I finally believe I can do this!
RB
/ Participant of my Eat Your Way to Good Health online program and Private Coaching Client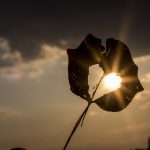 I have heart disease and visited my local GP on the 28th. I was happy to hear her tell me to stop taking 1 of my main morning medications (I still have to take it at night) for a four week trial period. I had been in conversation with my Cardiologist late December hoping for this to eventuate and he was extremely reluctant so I pretty much gave up on the idea. I think the change in opinion by the medical team possibly comes from the changes I have been making and it would be terribly wrong of me not to acknowledge Jennifer McKee's contribution to this. Back in mid February 2017, I took up 1 of Jennifer's private coaching programs and completed it in May 2017. I highly recommend it to those that are thinking but are not quite sure. Jennifer is more than accommodating in all aspects especially with the fact we are half a world apart. So with a big happy heart (pun intended) I say thank you Jennifer.
AC
/ Private Coaching Client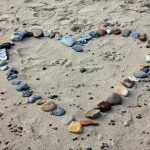 Before starting Jennifer's Jumpstart program, I had tried numerous times to change my habits but numerous times had failed! I decided to give it another try, why not. This program has a meal plan, great choices and a no pressure approach. Encouraging and quilt free! The best part I felt a difference almost right away and lost 7 lbs!
SM
/ Participant of my Fall Jumpstart online program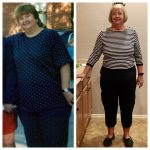 Jennifer has taught me so much and helped me lose 80 lbs naturally. My cholesterol has improved significantly. I have increased energy. I've learned how to read nutrition label and ingredient labels. This has helped me make smarter food choices including helped me get off of my diabetes medication. I am no longer a type 2 diabetic! I was a type 2 diabetic and on meds for 15 years. My doctor took me off of my meds as a result of my healthy lifestyle changes.Jennifer has taught me many delicious recipes that have helped me lose weight and feel better. I'm also better at putting myself first and not giving into my cravings. I never thought I could lose weight and not feel deprived. I never thought I could lose weight and eat real food that tastes delicious! Jennifer has been a great support and I've learned so much!
Debbie M
/ Private Coaching Client and Participant of Online Group Programs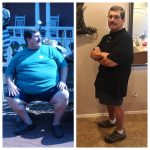 Jennifer helped me lose 170 lbs naturally (no surgery, no drugs, no shakes, etc) and counting! My blood pressure and cholesterol have significantly improved. I have increased energy and am much more active.The knowledge I gained from working with Jennifer has helped me change my lifestyle at my own pace and I continue to make small positive changes to be healthier. I know I will reach my goal. I have learned how to eat healthier and how to put myself first. I've also learned how to not beat myself up when I make a mistake. I don't feel deprived at all. I still splurge from time to time. All in moderation!
Sam M
/ Private Coaching Client and Participant of Online Group Programs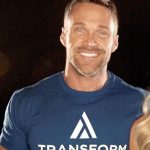 YOU. MUST. MEET. JENNIFER. This superhero lost 185 pounds in just 15 months ON HER OWN! Not only is her physical transformation jaw-dropping, but she has totally transformed her life and is now a fully certified Transformation Coach, helping others to find their greatness within. We are honored to call her a good friend, and I must say, she is one of the most aware and insightful coaches I have ever met. Thank you for being such an inspiration to us all, Jennifer, and keep changing lives.
Chris Powell
/ Transformation Specialist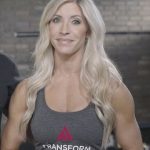 This is what TRUE transformation looks like! This rock star lost 185 lbs in just 15 months by following our plans and doing the work ON HER OWN! No magic pills...no Chris + Heidi showing up at her doorstep. Just belief in herself and a LOT of trust in our (and her process).Now a Powell Certified Transformation Specialist, Jennifer is paying it forward and changing the lives of many others. I couldn't be prouder!
Heidi Powell
/ Transformation Specialist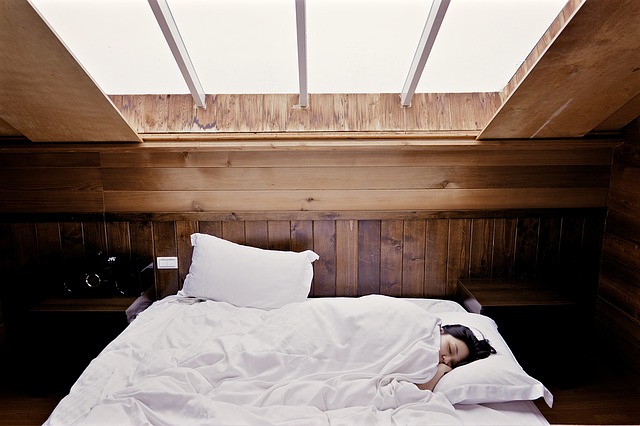 For 11 years, I had been on levothyroxine for hypothyroidism. My TSH level was never normal during that time though and every few years the dosage of my medication had to be adjusted. After I lost 185 lbs naturally, I started looking into how to fix my thyroid naturally. I discovered that usually hypothyroidism is […]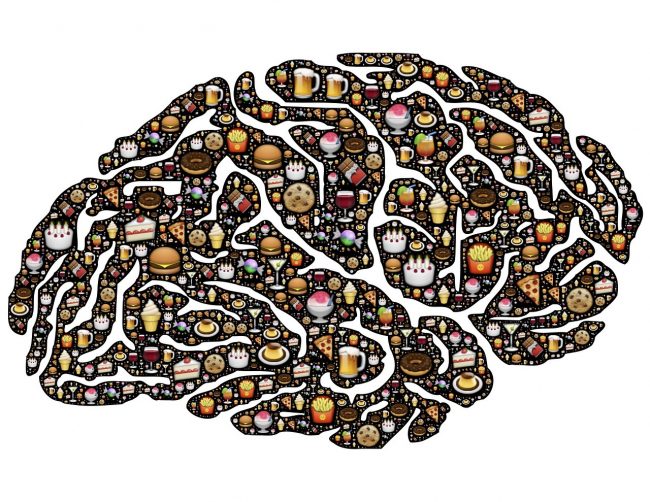 Food addiction (including binge/emotional eating and other eating disorders), alcoholism, drug addiction, sex addiction, love addiction, shopping addiction, gambling addiction, etc…… what do they all have in common?! No matter the addiction, there are many similarities: You feel powerless and helpless. The addiction(s) disrupts your life: job, relationships, mindset, self-confidence, self-love, self-worth, and much more. […]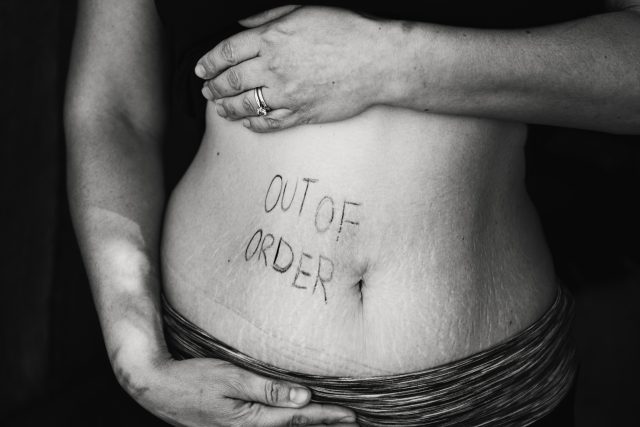 If you are currently taking a PPI drug (such as Pepcid, Nexium, Prilosec, etc) and/or frequently take antibiotics, please watch the below video! I wish I knew then what I know now. After I had lost 185 lbs naturally, I started getting some digestive issues. I would get very painful abdominal cramps, gas, and bloating. […]