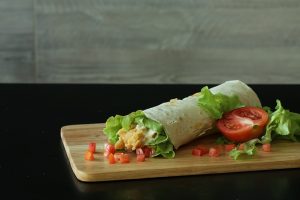 Do you know the two biggest secrets for permanent weight loss?
Exercise? Nope.
Deprivation? Nope.
Fasting? Nope.
Juicing? Nope.
Nutrition and Mindset!
1) Nutrition: When you make smarter and healthier choices, you will be able to lose the weight for good and still feel satisfied. By finding healthy foods that taste good and make your body feel good, you will never feel deprived. Eating these foods will help you create a sustainable healthy lifestyle so once you lose the weight, you will be able to keep it off! Once you start making healthy substitutes for your old unhealthy foods, you will never go back. That's not to say you cannot splurge from time to time. Never deprive yourself! All in moderation!
2) Mindset: Do you ever sabotage your weight loss efforts? Most likely this is because you are not giving your body all of the nutrients it needs and/or you are depriving yourself in some way. Maybe you aren't eating enough food, getting enough protein or carbs, etc. Love yourself enough to give your body the nutrients it needs!  Also, love yourself enough to give yourself compassion when you make a mistake. No one is perfect. Treat yourself like you would a loved one when you make a mistake. Don't beat yourself up. Learn from it and move on!  Make small attainable goals that are not overwhelming for you to commit to. Once you follow through and meet your goals, your self-trust and self-love will grow exponentially. You will believe in yourself again and become unstoppable!
What are you waiting for?  Life is too short to continue holding yourself back any longer. Take a small step today to change your life.
I would love to guide and support you on your journey! Schedule your free Transformation Discovery consultation now! You are capable of much more than you realize.  You can have the life you've always dreamed of and this can be accomplished by committing to yourself and taking small baby steps every day.
Disclaimer: This blog is not intended to diagnose, treat, prevent or cure any illness or disease.
The information provided in this blog is for general educational purposes, has not been reviewed nor approved by the FDA and is not intended to take the place of advice from your medical professional, licensed dietitian or nutritionist.
You are solely responsible for your health care and activity choices. Participation in this blog does not constitute a client-coach relationship.